Cap Imprints with original 1885 patent date plus "applied for"
WIRT'S PAT. FEB'Y 3. 1885
& PAT'S APP'D FOR
This cap was found on three early style BCHR dropper filled pens that lack barrel imprints (acquired separately). The section's base is not typical of a Wirt pen on two of the pens. The pens have earlier overfeeds. I make the assumption that these pens date to c1887 between the timing of the single line patent pens and the two line patent pens that include the Stone patent after purchase by Paul Wirt. Strange pens with a strange patent for the advanced Wirt collector.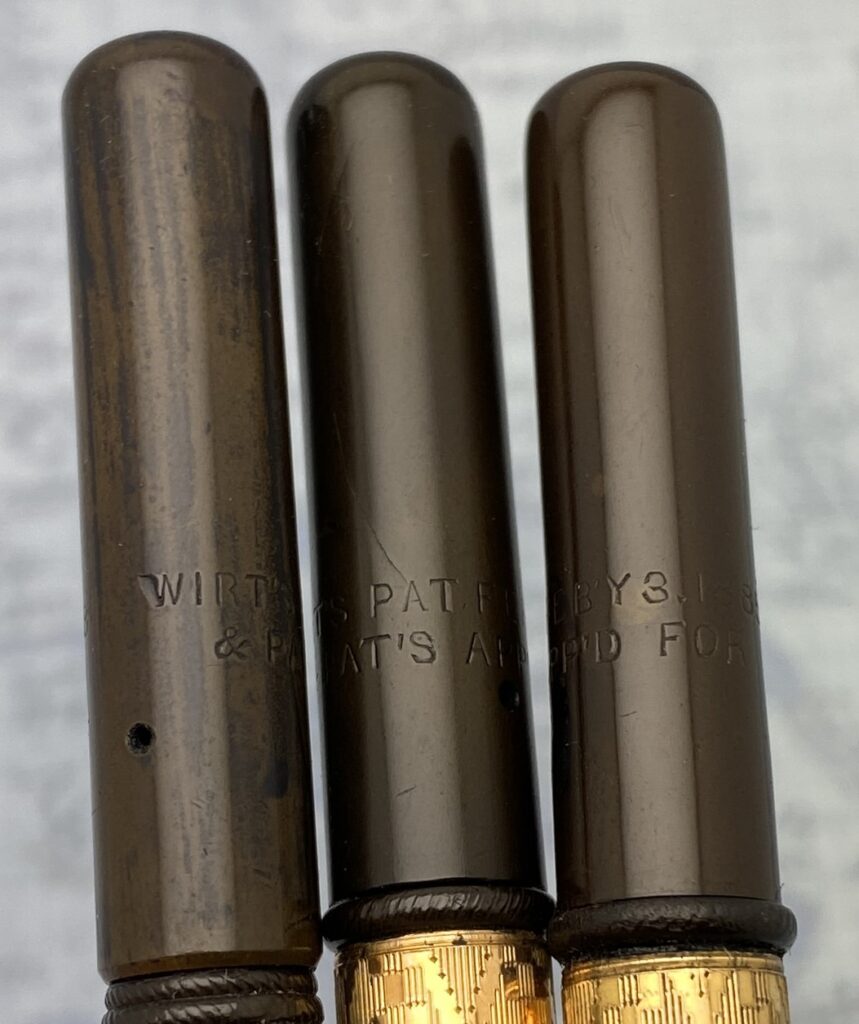 The mysterious "PAT FEB 83" imprint
No one so far has explained this imprint with any degree of satisfaction. Searching online for this imprint shows that this imprint is common on Wirt pens with full overlays, spiral cases, as well as on the hexagonal pens. All of these pens have the post 1903 vented underfeed. There is no patent matching that date that makes any sense, and it appears too often go believe it was a mistake. Neither option makes much sense.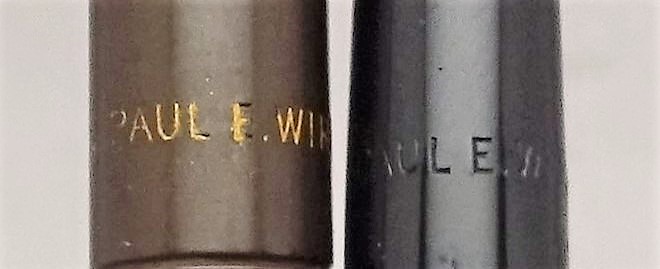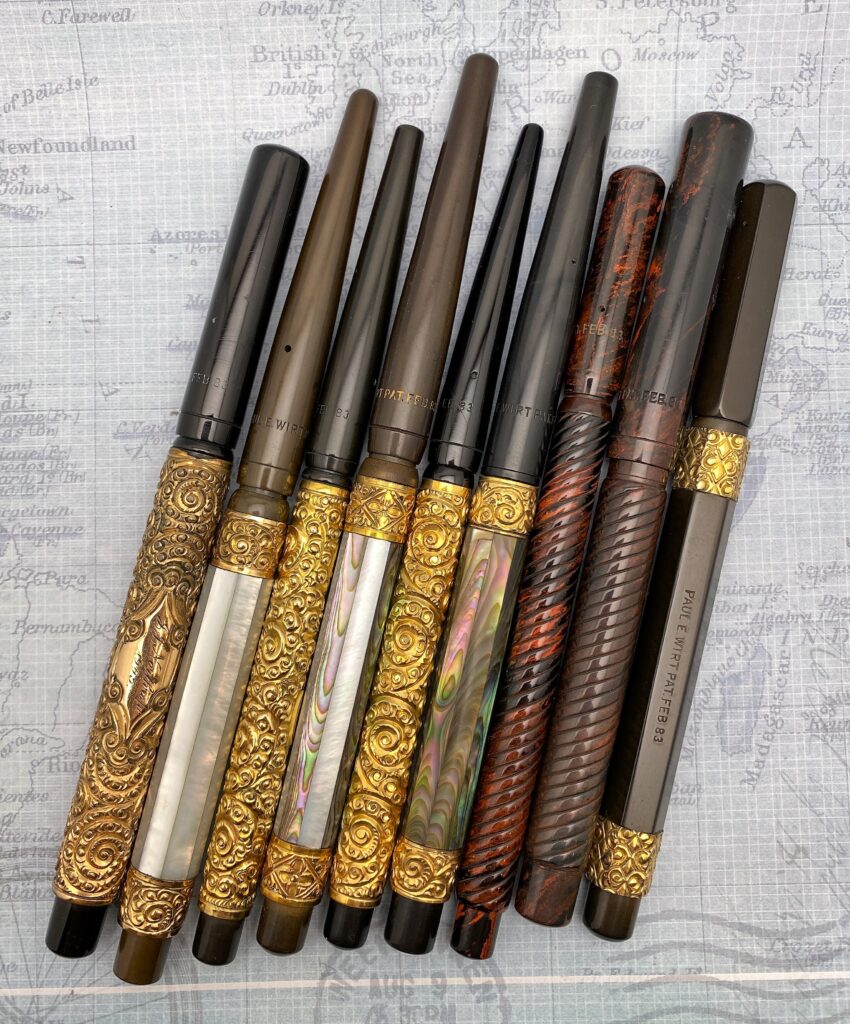 Early screw cap dropper filled pen imprint
WIRT FOUNTAIN PEN
BLOOMSBURG, PA. U.S.A.
PATENTED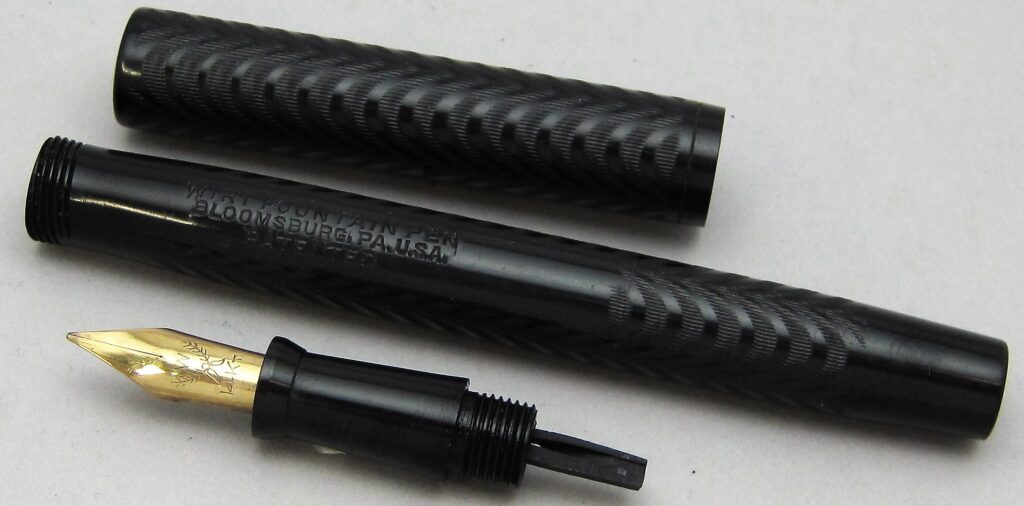 No Imprint At All
Hard rubber lever filling Paul Wirt pens tend to have no barrel imprint.
Late Celluloid lever filling Paul Wirt pens
PAUL E. WIRT FOUNTAIN PEN
BLOOMSBURG, PA. U.S.A.