Pictures are here to grab your interest. Click on the photos to see more about each piece. [linked pages under construction]
---
Salz pen with external C ring – No additional pictures on this one! This picture is the whole story. Why take the time and effort of concealing a C clip inside the barrel when you can just do it this way?!
---
Victor convertible pocket sets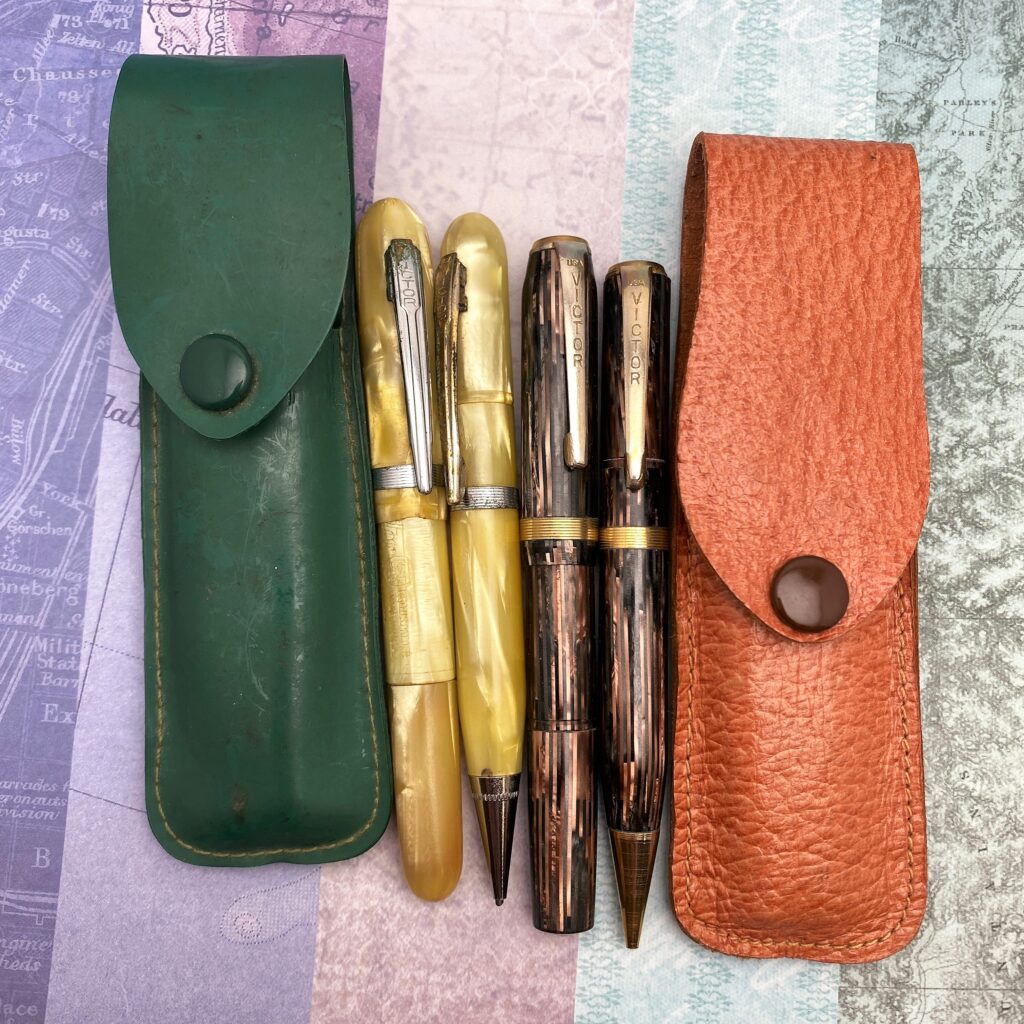 ---
Eagle Arrow one handed retractable dip pen holders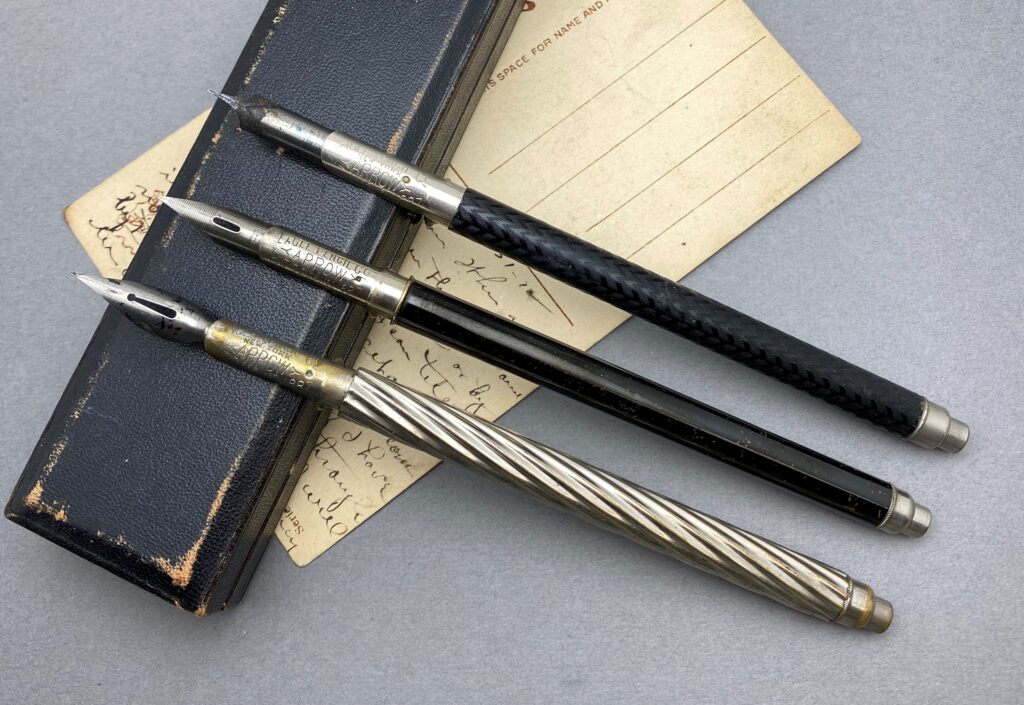 ---
Hutcheon Viseon unusual combo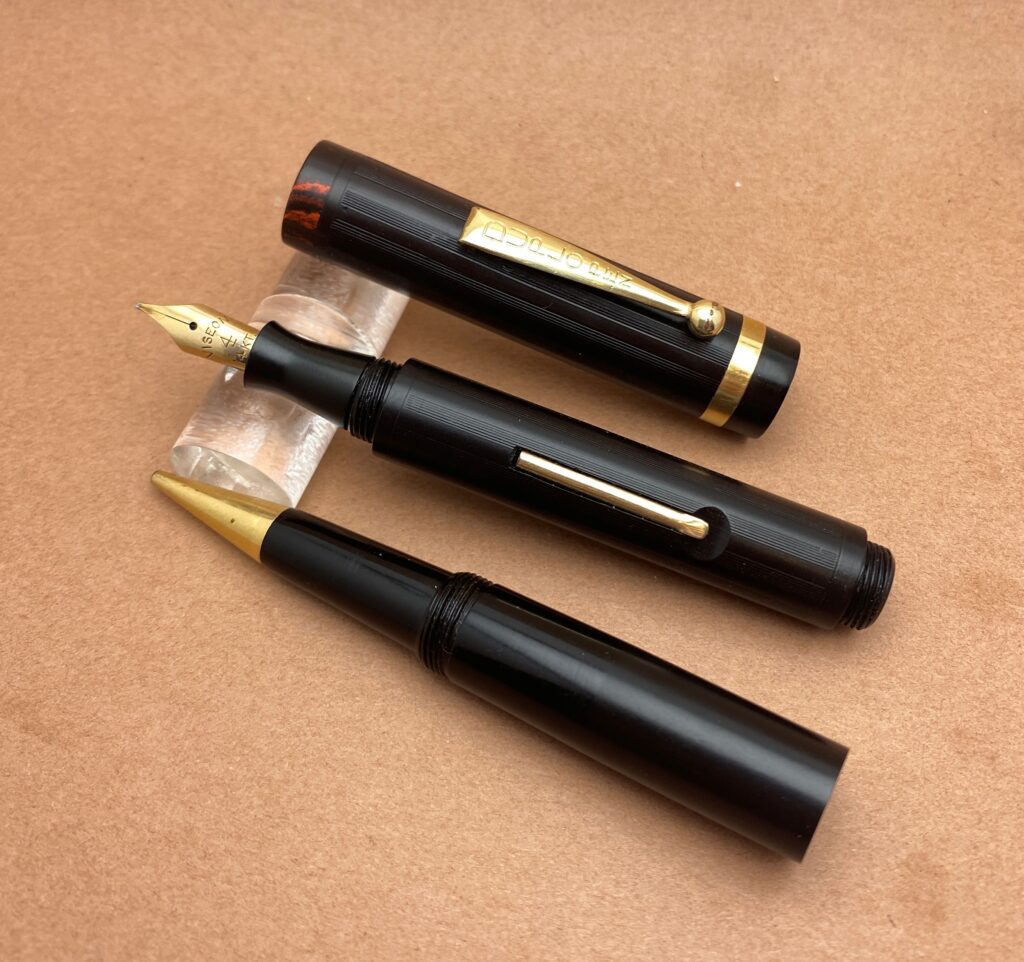 ---
Klio dip nib holder with manual feeding internal reservoir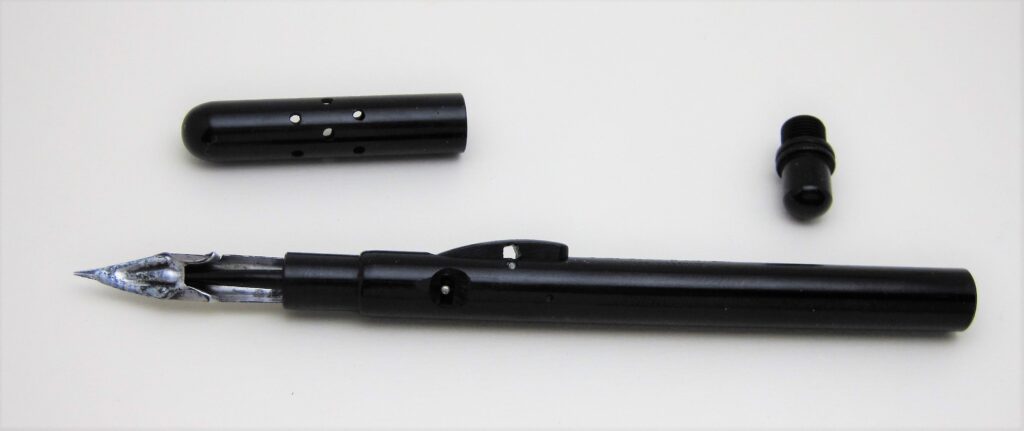 ---
Mabie Todd Calligraphic stylo/fountain pen hybrid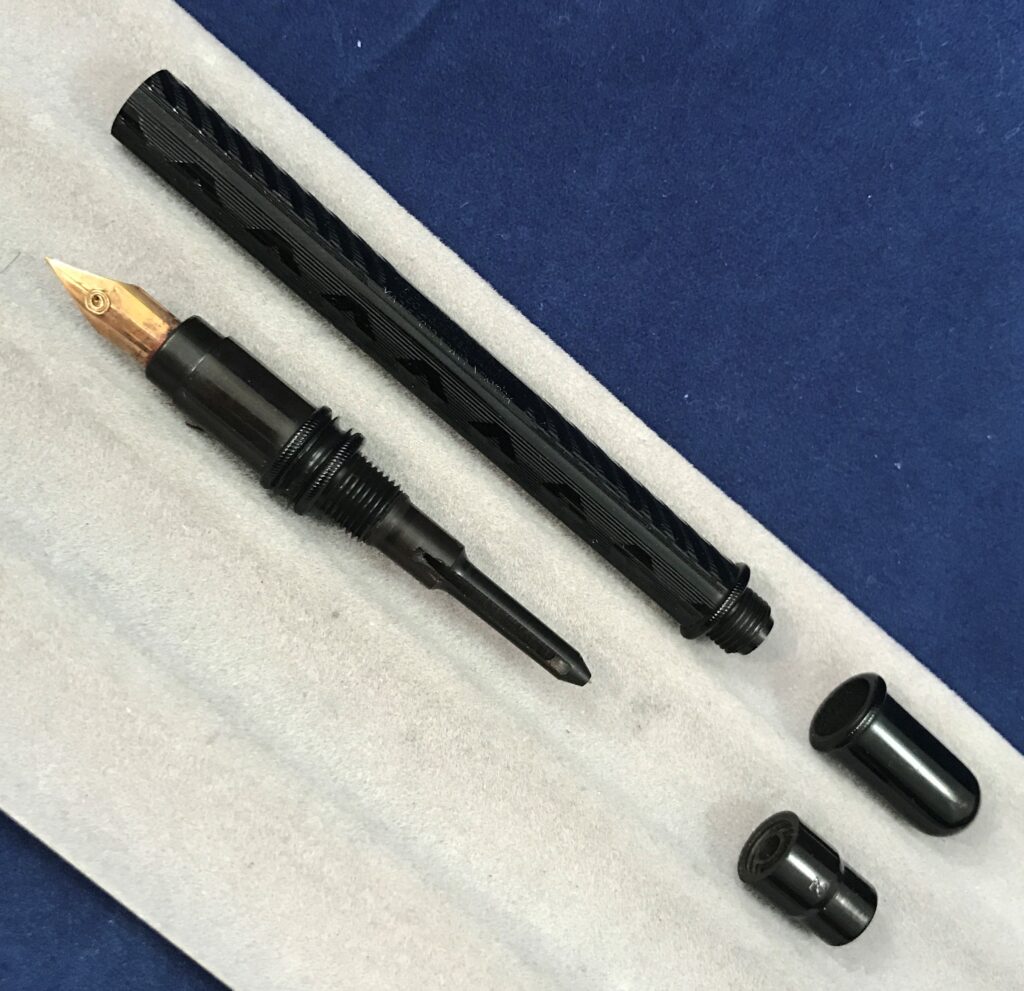 ---
Pens with tubes for feeds. Internal ink reservoirs that require the writer to feed the nib as needed.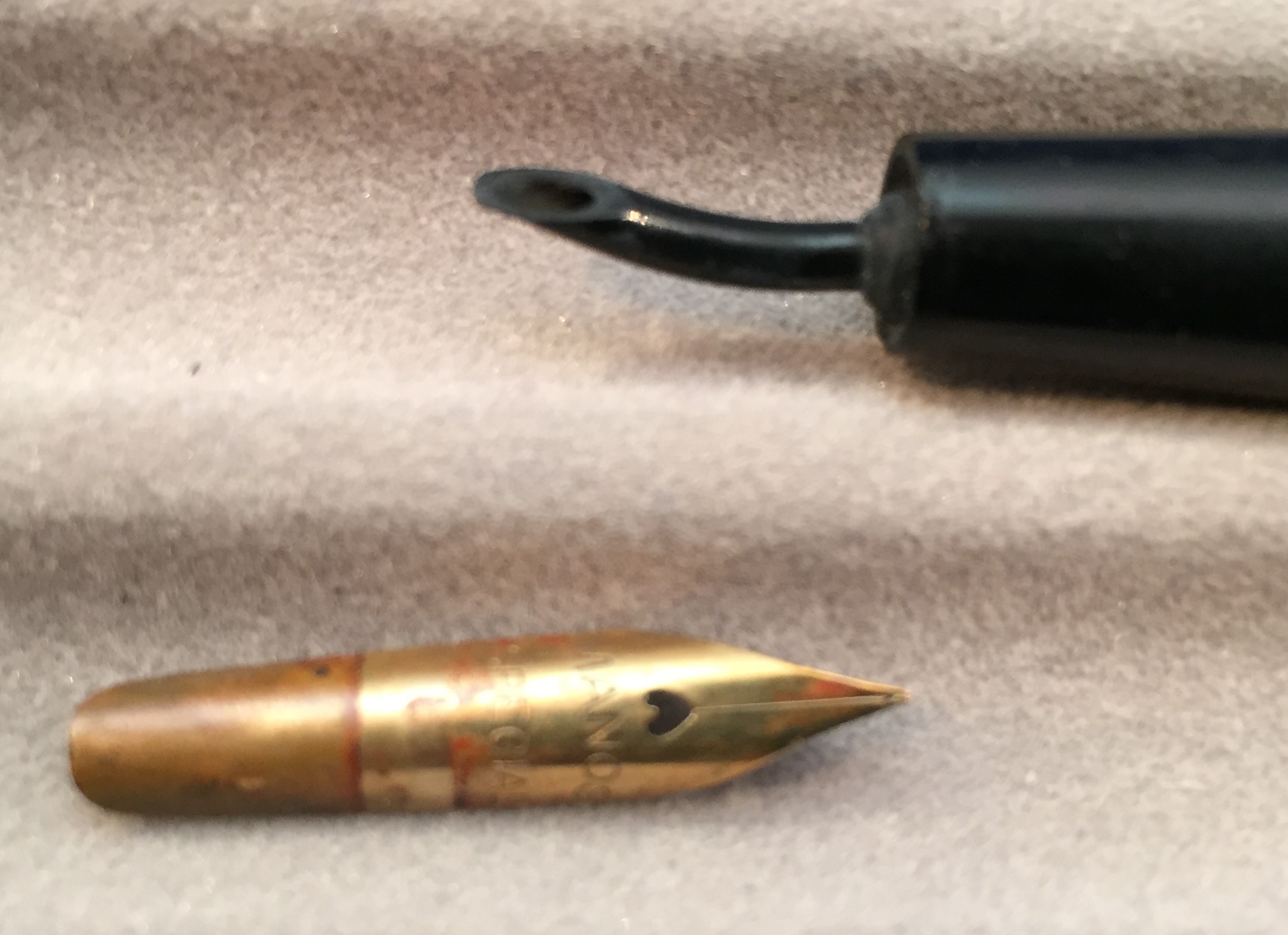 ---
Dip glass pen in hard rubber case – Arm and Hammer Brand Soda Pen