(scroll down for images of imprints and representative pens)
Single Line Imprints
PAUL E. WIRT PAT. FEB. – '85
The earliest pens have a single line imprint. These pens date from 1885-1888. They can have either the two piece overfeed, or the better known paddle overfeed. Nibs are unvented and can have no imprint, or be imprinted "WIRT No X" or WIRT X" (X being nib size).
Two Line Imprints
PAUL E. WIRT FOUNTAIN PEN
PAT'D JUNE 27, 1882 & FEB. 3, 1885
Wirt pens with two line imprints were made between 1888 and 1903. The 1882 date was for the Stone patent, that was similar to the Wirt 1885 patent. In 1888 or 1889 Paul Wirt bought the Stone patent rights and began to cite it on Wirt pen imprints. The most common feed is the paddle overfeed, but two piece feeds are seen. These should not be underfeed pens.
Three Line Imprints
PAUL E. WIRT FOUNTAIN PEN
BLOOMSBURG PA U.S.A.
PAT'D APRIL 7, 1903
This is the imprint on Wirt underfeed pens. There should be an unvented nib and a characteristic vented underfeed.
There are other imprints for screw cap pens, celluloid pens, and atypical pens (mystery Feb 83 imprint on overlays, spirals and hexagonal). The above will cover the vast majority of Wirt pens that you will encounter.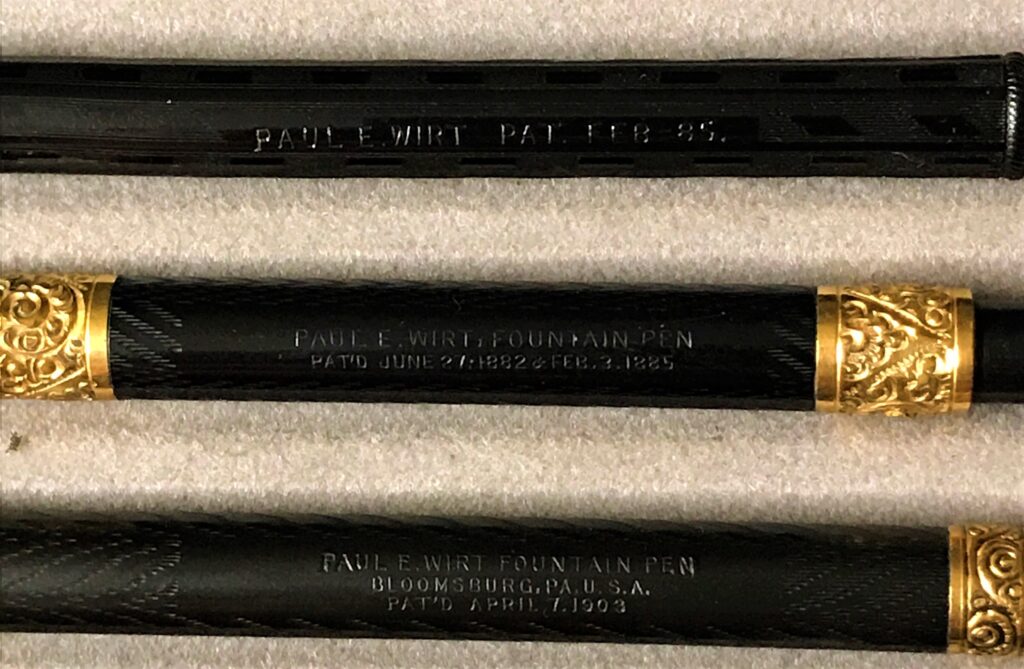 ---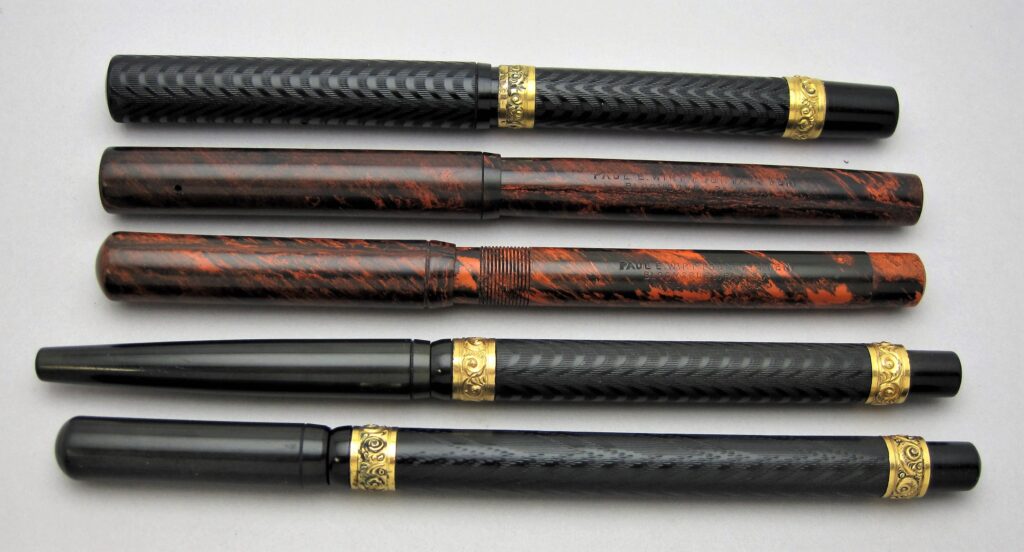 ---

---