These pens have an internal ink reservoir, but the ink does not flow automatically. The user needs to actively feed ink to the nib as it runs dry.
The Klio gets its own page and a video for its ingenious design. The mechanism makes it leak proof, and it was designed to use any nib. A true "pen holder" for any nib preference that avoids the need for dipping.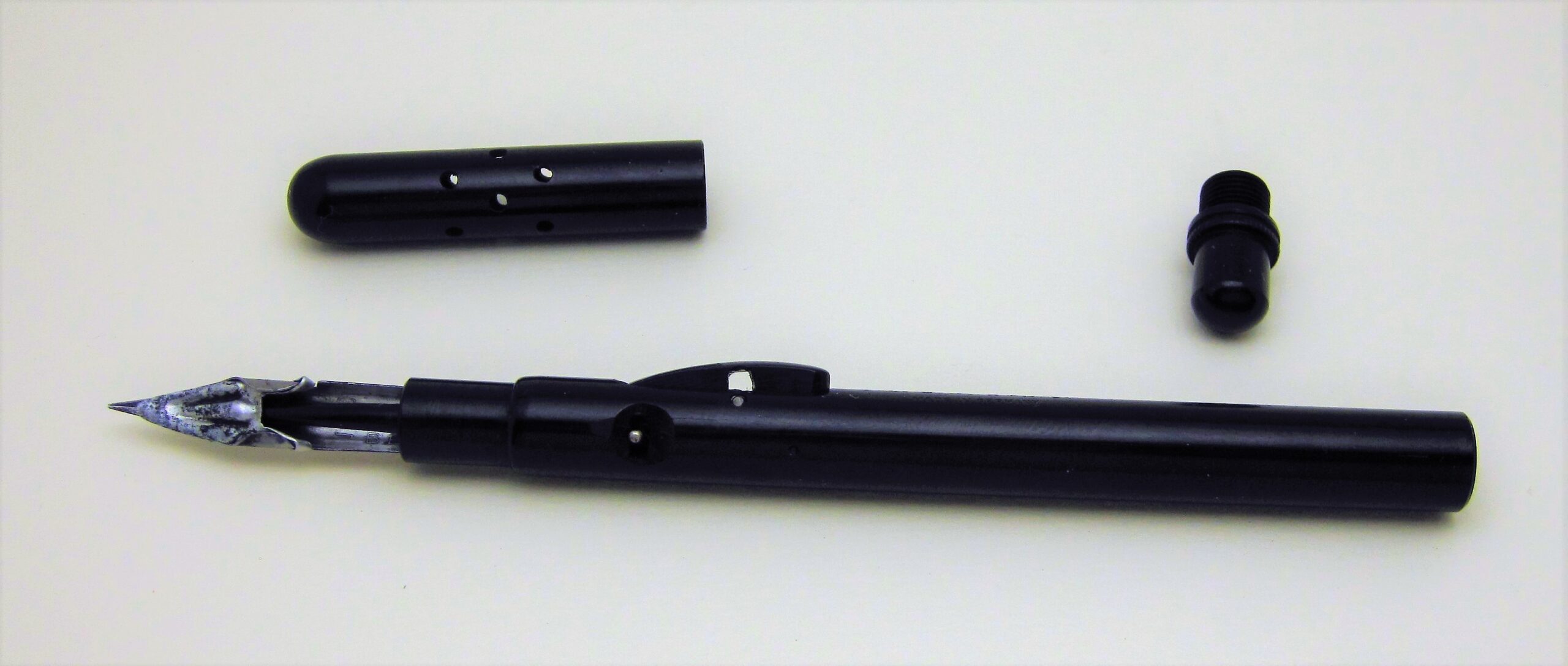 The Manos was sold under other names as well. It is a cheap pen. The rear knob moves a cork piston internally. The mechanism is heat crimped in place, so restoration is difficult to impossible. This is the worst of the three designs I am presenting here, since it takes two hands to feed the ink by twisting the knob to manually expel ink. The user has to also manually control the amount of ink expelled by twisting just the right amount.
This Edac pen fills with a classic lever, pressure bar, and a sac. However, to use the pen, there is a button on the opposing side that is attached to another pressure bar that lightly compresses the sac to feed a drop of ink to the nib.