There is a patent for a twist filler that just uses a naked sac under the barrel. The section is easily removed from the barrel to expose the sac. The alleged novelty of the patent is that the section has a very long inner sleeve covering the nipple for the sac. The patent calls this the flange, and it is there so you can get a good grip on the section to allow you to twist the sac, and to help you hold it with the nib down in the ink as the bottle gets low. The patent drawing even shows an ink bottle to demonstrate this.
I originally learned of this filling system from a picture of a beautiful full overlay pen posted by Roger Wooten in the Facebook group 4/9/2020. That pen is by the Colonial Pen Company. Roger also shared a picture of the section removed from a Boston Pen Co pen with the same mechanism to give us all the "inside look". It took me about two years to get one of my own!


The patent was granted in 1903. However, in 1910, at the conclusion of a patent infringement suit, the court dismissed the suit finding that the patent lacked novelty.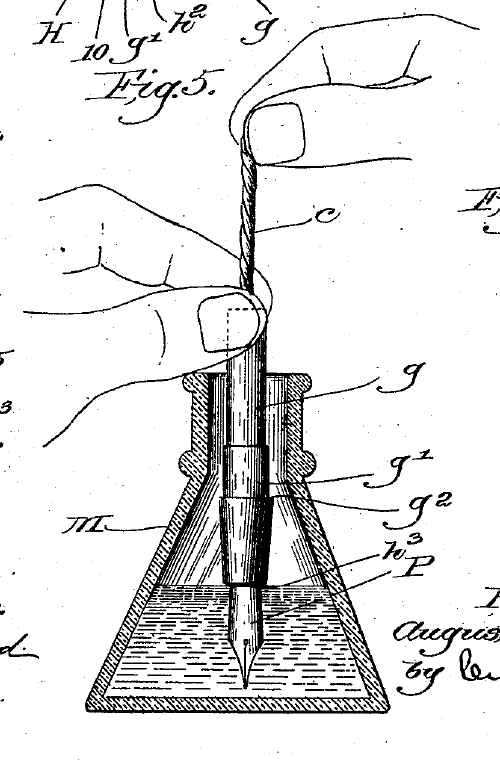 The conclusion of the court findings